Find Veterans Business Loans to Run a Business and Be Your Own Boss
Our founding fathers adopted the Declaration of Independence on July 4, 1776. Since then, thousands of men and women have fought to maintain that independence for our country.  Now home, those that fought should enjoy some of that independence.  One of the best ways to do that is to be your own boss.  Run your own business.  Veterans business loans can help you do just that.
Where are these veterans business loans? How do you find them? When you do, how do you get them? You're in luck! That is just what we are going to tell you.  Some of the following are specifically veterans business loans. Others are loans for anyone, but they tend to work especially well for veterans.
Best Veterans Business Loans
These are our top picks for veterans business loans.
1.      Military Reservist Economic Injury Disaster Loan Program (MREIDL)
If someone necessary to the business is called into active duty, this is the first place to go for veterans business loans.  The Military Reservist Economic Injury Disaster Loan Program (MREIDL) offers loans up to $2 million to qualifying businesses. Funds are meant to help cover operating costs that can't be met due to the loss of a necessary worker called to active duty in the Reserves or National Guard.
2.      Boots to Business and Boots to Business|Reboot
Boots to Business is the 2-step entrepreneurial program offered by the Small Business Administration on military installations around the world.  It functions as a training track of the Department of Defense (DOD) Transition Assistance Program (TAP).  This is a great resource for tracking down and qualifying for veterans business loans.
Hit the jackpot with our best webinar and its trustworthy list of seven vendors who can help you build business credit.
3.      Veteran Women Igniting the Spirit of Entrepreneurship (V-WISE)
The Veterans Women Igniting the Spirit of Entrepreneurship (V-WISE) is an SBA funded program. It is offered by the Institute for Veterans and Military Families which includes online training.  There is also a conference that utilizes the spirit of female veterans and female military spouses. In addition, mentoring is available.
4. The National Center for Veterans Institute for Procurement
The National Center for Veterans Institute for Procurement extends the entrepreneurship training offered in TAP to veterans of all ages in their communities.
4.      SBA Veterans Advantage
SBA Veterans Advantage guarantees loans approved to businesses operated by veterans or military spouses.
5.      Other SBA Options
In addition to those already mentioned, the Small Business Administration offers many sources of guidance and funding for veteran owned small businesses.
●       Veterans Business Outreach Center (VBOC)
The Veterans Business Outreach Center (VBOC) furnishes entrepreneurial development solutions including business training, guidance, and mentoring for qualified veterans operating or considering launching a small business.
●       SBA Express
The SBA Express program is a fantastic loan program for veterans. You can get approval for a loan for up to $350,000. Get rates of 4.5-6.5%. Lines of credit are available for 7 years. You will not need to offer any collateral for up to $25,000, and turnaround time is 36 hours.
●       Leveraging Information and Networks to Access Capital (LINC)
The Leveraging Information and Networks to Access Capital (LINC), an online matchmaking service, connects business owners to nonprofit lenders. These lenders supply free financial advice and specialize in microlending and smaller loans. This is the SBA Community Advantage program, and you can learn more about it here:  https://www.sba.gov/sites/default/files/files/CA-Participant-Guide-4-December-28-2015.pdf
●       7(a) Loan for Working Capital
You need 3 years' worth of business tax returns, credit that's not too bad, and collateral for 50% to 70% of what you need to borrow to qualify for this loan.
●       SBA 504 Loan Program
This program offers business real estate financing.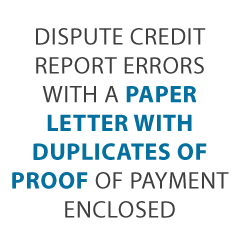 In addition, the SBA Office of Veterans Business Development offers a broad range of programs and services to sustain and encourage future and existing veteran business owners and military spouses.
Alternative Lenders Are an Option
Finally, if you still need more funding, or if none of the above options will work for you, try alternative lenders. Business owners with decent personal credit and income tax returns for 2 years that show a profit can usually get approval. You could have rates of 7% or lower. Lenders will want to see some kind of profit on your tax returns.
No Matter What, Build Business Credit
Regardless of whether you qualify for a traditional loan, veterans business loans, or alternative lending options, you need to be building business credit. It is the best thing for your business.
Small business credit is in the business name. It doesn't lead back to the business owner's personal credit.  In fact, a business owner's business and consumer credit scores can be very different.  For this reason and many more, business credit is vital to the life of a business.
Why Build Business Credit?
Because company credit is separate from personal credit, it helps to safeguard a business owner's personal assets. They can survive even if there is a problem with the business.
Personal credit scores are dependent on payment history.  Not only that, but other factors like credit utilization percentages matter as well. Due to business purchases being much higher than personal expenses by nature, and personal limits much lower than business card limits, you can max out limits quickly using personal cards for business transactions.  That skyrockets your credit utilization percentage.  For that reason, your personal score can suffer if you use personal cards for business even if you make your payments on time.
How to Establish and Build Business Credit
Growing small business credit is a process, and it does not occur automatically. A corporation has to actively work to establish corporate credit. It is not hard, however, as long as you follow and trust the process.
Due to the fact that the process builds on itself, performing the steps out of order will lead to repetitive rejections. Nobody can start at the top with business credit. For example, you can't start by applying for store or cash credit from your bank. If you do, you'll face rejection 100% of the time.
Make your Business Appear Fundable
First of all, you must make your business appear to be a fundable entity that is separate from yourself.  Here's how:
Your business needs a professional-looking website and email address. The website should have the same URL as the business email, and the email should not be from a free service.  Yahoo and Gmail are not acceptable business email platforms.
In addition, company telephone and fax numbers ought to have a listing on 411.com. They both need to be from a toll-free exchange and not your personal numbers.
You need a separate business bank account. Run all business transactions through it. Not only will it help separate your business from yourself, but it will make your life a lot easier
come tax time.
Speaking of Taxes and the IRS
Visit the IRS website and get an EIN for the business. It will be free. You also will need to formally incorporate.  That means choosing to become a corporation, s-corporation, or LLC.  In addition to separating your business from yourself, you will gain some protection for your personal assets. The level of protection will vary, as will the cost, based on the option you choose.
Hit the jackpot with our best webinar and its trustworthy list of seven vendors who can help you build business credit.
Dun & Bradstreet
Dun & Bradstreet is the most commonly used business credit reporting agency.  Head to their website and obtain a totally free DUNS number. A DUNS number is how D&B gets a small business into their system to generate a PAYDEX score. If there is no DUNS number, then there is no PAYDEX score.
Apply for Accounts in the Vendor Credit Tier
The vendor credit tier is composed of vendors that will offer net invoice terms.  They do not require a credit check, and they report payments to the business credit reporting agencies.  You can buy things from them that you use every day, like shipping boxes, outdoor workwear, ink and toner, and office furniture.
Net accounts need to be paid in full based on their terms, usually 30,60, or 90 days. This is in contrast to revolving accounts, where you can make payments.  If you pay your net accounts on time with vendors that report, your business credit profile will be opened.
It is important to remember that not every vendor does this.  Certain vendors known as "starter vendors" make up the vendor credit tier and can help you build business credit. These are merchants that will grant an approval with very little effort. You also need them to be reporting to one or more of the big three credit reporting agencies (CRAs): Dun & Bradstreet, Equifax, or Experian.
Moving On: The Retail Credit Tier
Once there are 5 to 8 or more vendor trade accounts reporting to at least one of the credit reporting agencies, then move onto the retail credit tier. These are businesses such as, Office Depot and Staples, offer credit for their stores only.  They will have more of the things you need to run a business.
Use your SSN and date of birth for identification purposes only and not for guaranteeing the credit.
Just Keep Climbing: Fleet Credit Tier
After another 8 to 10 accounts are reporting, it is time to move to the fleet credit tier. These are service providers such as BP and Conoco. Use this credit to purchase gasoline and maintain vehicles. Again, use your SSN and date of birth for identification purposes only and not for guaranteeing the credit.
Top of the Mountain: Cash Credit Tier
If you are responsible for managing your credit up to this point, you can move on to the cash credit tier. These are businesses like Visa and MasterCard. Remember, your SSN and birthdate should not be used to verify credit, though they may be required for identity verification.
Stay on Top of Your Business Credit
Furthermore, after you have business credit, you need to stay on top of it.  Make sure it is being reported and take care of any errors as soon as possible. Get in the practice of checking credit reports and digging into the specifics, not just the scores.  Update the relevant information if there are errors, or if the details are incomplete.
We can help you monitor business credit at Experian and D&B for 90% less than it would cost you with each of them directly. See: https://www.creditsuite.com/business-credit-monitoring.
Repair Work
Errors in credit reports can be corrected, but the credit agencies normally have a set way they want you to do it.
Hit the jackpot with our best webinar and its trustworthy list of seven vendors who can help you build business credit.
Disputing credit report mistakes usually means you mail a paper letter with copies of any proof of payment with it. These are documents like receipts and cancelled checks. Never send the originals.  Send copies instead.
Fixing credit report inaccuracies also means you precisely detail any charges you challenge. Do so in writing and make your letter is as clear as possible. Be specific about the concerns with your report. Use certified mail so that you will have proof that you sent in your dispute.
Another benefit of credit monitoring is that you will know how many accounts are reporting from each credit tier.  Therefore, you will know when to move on to the next tier.
Always use credit carefully.  Do not borrow more than what you can pay. Keep track of balances and deadlines for repayments. Paying on time will do more to increase business credit scores than just about anything else.
A Final Word on Veterans Business Loans
There are Veterans business loans out there.  In addition, there are other fantastic loan options that can work well for veterans, despite not being specifically designed for them. This funding can help you gain independence in your work life by giving you the funding you need to start and run your own business.
Above all however, you need to build credit for your business.  This is simply one more step toward running your own business and gaining your independence.  We appreciate that you fought hard for our country, and now we want to fight hard for you.  We can help you through the business credit building process.  Visit www.CreditSuite.com to find out more.
The post Enjoy the Independence You Fought For: 5 Options for Veterans Business Loans appeared first on Credit Suite.