The True Story of Start Up Business Loans for Women and More Resources for Female Business Owners
Studies show that forty percent of new entrepreneurs in the United States are women. In addition, the number of businesses owned by women is growing at twice the rate of those owned by men, according to Kauffman. We dive deep into start up business loans for women.
You might think this means that there are more start up business loans for women.  That isn't the case however.  In fact, according to research done by Fundera, 3 out of 4 female business owners do not even apply for business loans.  Those that do are asking for less money.  About $35,000 less to be exact.
Even more discouraging is this. While about half of all business owners who apply for loans are approved, only 30% of women business owners get approval.  This is from a study that Dun & Bradstreet did with Pepperdine University researchers.
It is more likely that businesses owned by women will report a high credit risk. Studies show 41% of women-owned businesses report a medium to high credit risk. Only 33% of male-owned businesses report the same.
Women-owned businesses rely heavily on SBA products and credit cards. This means they are utilizing less equity and fewer types of debt than male owned firms.
Business owned by women are more often mismatched with funding sources. This causes them to experience funding gaps persistently, even if they have lower credit risk.
Learn business loan secrets with our free, sure-fire guide.
Start Up Business Loans for Women: Where Should Women Business Owners Look for Loans?
The truth is, unicorns do not exist. Neither to business loans specifically for women.  Despite the unsavory statistics, women can get regular business loans, and there are ways to increase your chances.
A lot of the variables are outside of the borrower's control.  However, we can help you find the best places to look and the most likely sources of funding to help ensure your business does not become a statistic.
According to a survey by the Federal Reserve Bank, businesses owned by females are more likely to gain approval for loans at small banks.  In fact, 67% are approved at small banks.  This compares to only 50% at large banks.  Those that have loans with smaller banks also note a higher satisfaction level.
What's that mean practically?  It's probably best for women business owners to stick to smaller banks.  There are more ways to increase your chances of success in finding funding however.
Use All Available Resources
These are things that every small business owner should do to increase their chances of loan approval, but female business owners should be especially prudent. There are a host of resources out there geared toward helping women business owners get the funding they need to start and run a successful business.
While the SBA exists for all small business owners, their Office of Women's Business Ownership exists to help women business owners specifically.  According to SBA.gov, "The Office of Women's Business Ownership's mission is to enable and empower women entrepreneurs through advocacy, outreach, education and support."
They work with firms to ensure the best resources are available to women entrepreneurs at all stages.  Whether starting a business, applying for a business loan, improving an already established business, or looking for government contracts, their mission is to support female business owners.  If that's you, this is definitely a good starting place.
The NWBC is a federal advisory council.  It serves as a source of advice to the government on women's business issues. Its mission is to encourage initiatives, programs, and policies to support women in business at all stages.  This includes start up all the way through growth, expansion, and significance.
Other Resources for Female Business Owners
In addition to those agencies listed above, these organizations offer research and support to women owned business in many ways.
According to their website, the AWBC operates a network of women's business centers that,  "help women succeed in business by providing training, mentoring, business development, and financing opportunities to over 145,000 women entrepreneurs each year."
The NAWBO offers national events, training opportunities, and other resources for female business owners across the country.
NAFE offers training opportunities, events, and other resources to help women in business succeed.
"SCORE is the nation's largest network of volunteer, expert business mentors, with more than 10,000 volunteers in 300 chapters." Get matched with a mentor or take a workshop to help you learn what you need to know to achieve business success.
What Does this Have to Do with Start Up Business Loans for Women?
Here's the thing.  Since we have established that unicorns and specific start up business loans for women are both myths, we know female business owners will always have to compete with male business owners for loans.  The more support and education you have behind you, the better.
Use these resources for support and education, but also to help you find other sources of funding besides start up business loans for women. There are grant resources available through various local industries and businesses as well as certain corporations and professional organizations.  These agencies can help you find those funding sources.  They can also help you prepare for the application process.
Learn business loan secrets with our free, sure-fire guide.
How to Get Start Up Business Loans for Women
Now, as for traditional business loans, the best thing to do is be prepared.  Most lenders need to see the following:
Business Financial Statements or tax returns for the past 3 years
Personal Tax returns for the past 3 years
A professional business plan
They will run a credit check, and the minimum credit score varies by lender.
Other information at the discretion of the lender
Always inquire about the application process on the front end so you can have any additional materials prepared.
The more of this you have prepped and ready to go, the faster and smoother the process should run.  This information is what is required of a typical, traditional lender. There are non-traditional lenders that may require more, or less, information.  You would be hard pressed to find a traditional loan that does not require a personal credit check, but there are other options.
Business Credit
If you are looking for start up business loans for women, you must need business funding. There are options for funding that rely on your business credit rather than your personal credit.  What is business credit?  It is exactly like your personal credit, except it is based only on the credit history of your business.  This means that it is not affected by your personal credit history.  Also, your personal history is not affected by anything that is on your business credit.
This is good for many reasons.  First, you can access funding for your business despite a poor credit history. That is an obvious benefit.  What some do not realize is, even if you pay on time, using your personal credit for business transactions can be detrimental.
That is because business transactions are, by nature, large. Personal credit limits are typically much lower than business credit limits.  Because of this, business transactions can max out personal credit quickly.  Consistently carrying balances near your limit negatively affects your debt to credit ratio. That, in turn, lowers your credit score even if you are making consistent on-time payments.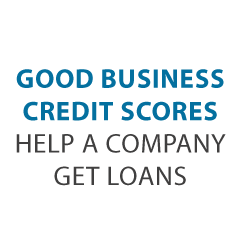 How to Get Business Credit
Every business needs business credit, even if you intend to apply for traditional loans.  Sometimes lenders will look at business credit along with personal credit if it is available. However, it also opens up doors to other options if the traditional route isn't going to work for some reason.  If you have good business credit, your business is fundable.
The first step in establishing business credit is to ensure your business is recognizable as an entity separate from you personally.  It has to stand on its own.  This means that you must incorporate rather than operate as a sole proprietorship or partnership.  You can organize as an s-corp. LLC, or full-fledged corporation.  They each have their own benefits and costs, but for the purposes of establishing business credit they function equally.
The Rest of the Business Credit Story
Aside from incorporating, you will need to take a few other steps to lay the foundation for business credit.
Obtain a separate business address and phone number. Make sure the phone number is through a toll-free exchange.  List both in the directories under the business name.
Get an EIN. This is an identifying number for your business so you do not have to associate it with your Social Security Number. Get one for free at gov.
Apply for a DUNS number from Dun & Bradstreet. It's free on their website, but beware.  They will try to sell you a bunch of stuff you don't need.  Put on your blinders and power through.  All you need is the number and it is free.
Open a dedicated business checking account. Take care to run all business transactions through this account.
Set up a professional website and dedicated business email address. The email address should have the same URL as the website and should not be from a free email service.  Gmail and Yahoo will not work here.
What's Next?
Once you have the foundation for business credit, you can start building.  This is done in layers, or tiers.  For example, the first tier is the vendor credit tier.  This is the starting point because they will extend net 30 terms on invoices without a credit check. Then they will report your payments to the business credit agencies.  This is how you begin to build business credit without involving your personal credit. By applying with your EIN rather than your social security number, you keep your personal name out of the equation altogether.
Who is in the vendor credit tier?  There are dozens of vendors that will work with you in this tier.  Some of the easiest to get started with include Quill, Uline, and Grainger.  They each offer products that pretty much any business can use on a regular basis, so it's simple to open an account and begin doing business with them.
After you have 5 or so accounts reporting from the vendor credit tier, you can apply for business credit cards from the retail credit tier.  These are store cards from retailers such as Best Buy, Amazon, and Office Depot.
Learn business loan secrets with our free, sure-fire guide.
Get 10 or more of these reporting and you can apply to cards in the fleet credit tier. Cards from companies like Fuelman and Shell are in this tier.  They can be used for automobile maintenance and gasoline purchases.
After that comes the cash credit tier.  Once you have enough accounts reporting on time payments from these three tiers, you can apply for general business cards from companies like MasterCard, Visa, and American Express.  At this point, your business credit is pretty well established, and it is not attached to your personal credit in any way.
Other Options for Established Businesses
If you have accounts receivable, you can consider invoice factoring. This is a way of selling your open invoices for less than cash value, but you get the cash immediately.  If you have credit card sales, there is the option of a merchant cash advance.  With this option, you receive a cash advance for your average daily credit card sales. Payments are typically deducted from future credit card sales on a daily, weekly, or monthly basis.
While neither of these options are ideal, they are valid and can be exactly the push you need to get your business through a tough spot.
A Final Word About Start Up Business Loans for Women
So that's it then.  Unicorns do not exist, and neither do specific start up business loans for women.  There are grants that are geared specifically toward women entrepreneurs, but for the most part funding is non-gender specific.  The challenges faced by female business owners can only be mitigated by solid preparation and education.
Having a solid business credit score is essential also.  This will open up a world of funding options that would not be available otherwise.  Business credit cards and products from non-traditional lenders are a valid option if you find yourself facing issues with start up business loans for women. That's the important thing to remember.   Just because unicorns do not exist doesn't mean dreams do not come true.  There are plenty of other options, and a white horse is almost a good as a unicorn.  Business credit can be your white horse.
The post Are Unicorns Real? The Myth of Start Up Business Loans for Women appeared first on Credit Suite.