Starting your own business is one of the most rewarding ways to make a living. You get to see profits and growth as a direct result of the hard work you put in. But being a small business owner – or freelancer – comes with all sorts of unique challenges. In addition to selling your product or services, you also have to handle scheduling, bookkeeping, and financials for yourself.
Making sure you've got the right tools in place can make a huge difference to the success of your business. One of the tools you're going to need: a solid business bank account. Below we take a look at why you need a business bank account, how to make the best choice when deciding on which business bank account to choose, what features you should be looking for, and how to make sure you've got a solid application for approval.
Why You Should Open a Business Bank Account
First off, let's take a look at some of the reasons you need to open a business bank account in the first place.
It helps you keep your personal finances and business finances separate
The main advantage of having a business banking account is that it allows you to separate your personal finances from the finances of your business. If you're a freelancer or sole proprietor, this saves you time and energy come tax season. If you've got employees then having a business bank account is something you're definitely going to need.
Check out our professional research on bank ratings, the little-known reason why you will – or won't – get a bank loan for your business.
It Lets You Maintain Better Bookkeeping for Taxes
Did we mention that taxes are important for small businesses? They are. Having a separate account for your small business lets you easily know what is a business expense and what isn't. That makes for a streamlined process when filing taxes or handing them off to an accountant. The process saves you time and money. Also, mixing up personal and business finances is one of the easiest ways to get yourself in trouble with the IRS.
It Makes You Look More Professional to Customers, Clients, and Peers
Opening a small business account means you accept payments to your business name. This means if a customer were signing a check to your company they'd make it out to the name of your business, rather than to your name personally. That perception matters.
It Allows You to Start Building Credit for Your Business
A small business bank account is the cornerstone to building your business credit. This allows you to apply for things like business credit cards, mortgages in the business name, and business lines of credit. All of these are important things for growing your company in the future.
What Companies May Have Difficulty Opening a Business Bank Account?
Just because you'd like to open a business bank account doesn't automatically mean you're going to be able to. When you apply for a business bank account the bank will do background checks to make sure that you're going to be a good customer.
Common reasons why someone might be denied a business bank account include poor personal or business credit history, the registered location of the company, engagement in banking activities that are deemed high risk, and association with high-risk industries. The last issue can be a particular problem for folks trying to open up a small business. While their own activities might be perfectly legal – or legal in their own state – association with an illegal business can sometimes lead to rejection.
For instance: when a person is selling CBD they might get rejected for its association with marijuana, which remains illegal at a federal level. Another example of high-risk clients for banks is any company that may have a high degree of chargebacks from customers, like the travel industry.
Check out our professional research on bank ratings, the little-known reason why you will – or won't – get a bank loan for your business.
There are a couple of things you can do to help your high-risk business get approved for a bank account. The first is very basic: make sure you have got all of your legal documentation – and other material needed to sign up for a bank account – in perfect working order when going through the application process.
Being meticulous about what your business is and how it operates makes it harder to be turned down. You can also look for merchant accounts that specifically deal with high-risk clients, though those accounts can come with greater fees.
Things to Look for in a Business Bank Account
There are a number of different factors to consider when looking for a business bank account. Here are some things you're definitely going to want:
Mobile and Online Banking
You shouldn't have to go into a brick-and-mortar location to do your banking. Being able to bank on the internet – and on your phone – means that you can get your banking done anytime and from anywhere.
Mobile Check Deposits
If you're able to bank on your phone, you also want to be able to deposit checks through the app. That way you're not encumbered with going into a physical location every time you have a check to cash.
Easy Access to Transaction Records
When running a business you're going to want easy access to all the money going in and out of your account for bookkeeping purposes. Having easy access – and easy to understand – transaction records makes that a lot easier.
Separate/Sub Accounts for Taxes and Expenses
Having sub-accounts within your main account where you can automatically allocate money for taxes, savings, and expenses makes it easier to make sure you're actually turning a profit with your business. It's also imperative to the wildly popular profit-first model.
No Hidden Fees
Understanding what you're paying for each month and how much it costs allows you to save for the future. With tons of great options for a business bank account, you shouldn't be putting your hard-earned money towards paying unnecessary banking fees.
Check out our professional research on bank ratings, the little-known reason why you will – or won't – get a bank loan for your business.
Tips to Get Approval for a Business Bank Account
After you've decided which business bank is right for you, you're going to want to look at what you need to open for a business bank account. The type of information varies depending on whether you are a sole proprietor, LLC, corporation, or partnership. You can double-check that you have the proper documentation necessary by taking a look at this article.  In general some things you're going to want the following:
A certificate with name and date of birth
Organizing document that has been filed with the state
Partnership agreement
Monthly credit card revenue if opening a merchant account
EIN
Personal identification
Business license
Here are some common reasons why you might be denied a business bank account:
The business name you submitted to the bank is not the exact same name and spelling that is on your business license
Your business name denotes the fact you're in a high-risk or illegal activity (Examples: Frank's Guns)
You're using a residential address or PO Box for a retail business. Virtual addresses can be accepted but you may have trouble getting a D-U-N-S number if you use one. The DUNS number is a unique number associated with your business that is used to support credit reporting
You have a poor credit score with a previous business or personal account
Getting started with a business baking account can seem intimidating at first, but having a business account for your company will save you a lot of time and hassle in the long run.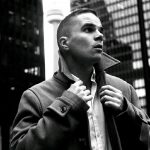 Graham Isador is a writer in Toronto. His work has appeared at GQ, VICE, and Men's Health, among other places. 
The post How to Choose the Right Business Bank Account appeared first on Credit Suite.